If you have been to Cabo, Mexico, you know that the beaches and the ocean are some of the most beautiful attractions. Most people want to spend their time aboard a yacht during their Cabo vacation. 
Whether it's lounging in the sun, or going snorkeling, people always seem to find themselves attracted the ocean. Chartering a yacht during your Cabo vacation is one of the best things to experience when in Mexico.
Soaking up in the while lying on the beach is an amazing and great experience. But, when you charter a yacht and then soaking up the sun is just one of many thrilling activities you can be a part of. Being on a yacht can be an exciting experience for family and friends.
Yachts for Families
For a family, a Cabo luxury boat charter can be an unforgettable and exciting experience for both children and adults. Going snorkeling is great for some out of the ordinary family fun. You can swim with your family and explore some of the beautiful aquatic life, which lies beneath the beautiful waters of Cabo San Lucas.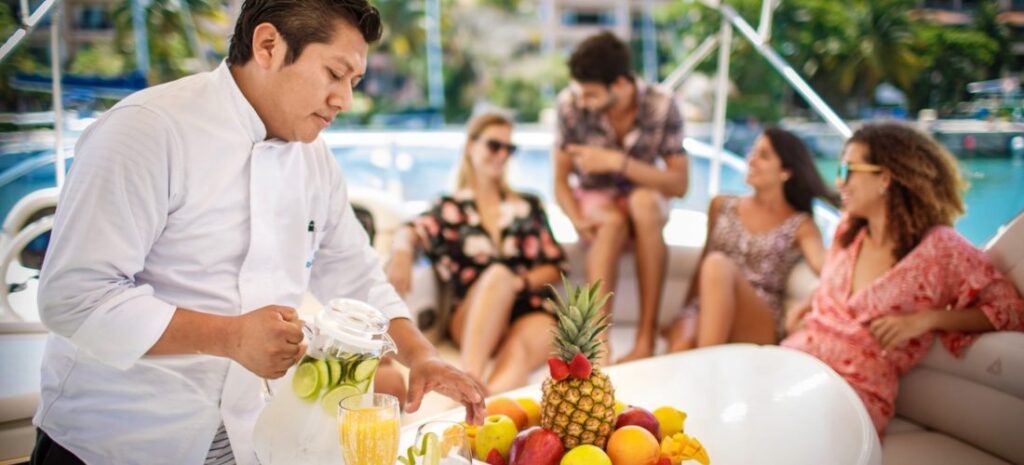 Or, you can charter a yacht while enjoying a Cabo vacation with a group of friends. The itinerary can include a private, unforgettable yacht party, for example. There is nothing like being surrounded by the ocean on a beautiful yacht with some close friends and family. Chartering a yacht can also satisfy more than one person's needs. For example, the girls might be more into just soaking up the sun and going for a swim! Meanwhile, the guys may want to go fishing or snorkeling.
Choosing the Right Yacht
Choosing to charter a luxury yacht during your Cabo vacation can accommodate both needs. Chartering a yacht for a Cabo vacation with your close friends and family members can be a once-in-a-lifetime experience. For couples, it can be an unbelievable and a romantic getaway. The seclusion of the sea provides a sense of privacy and peacefulness because a luxurious yacht allows for an escape.
To learn more about our yacht fleet, bookings, and to begin the process of organizing your itinerary, please contact us today.