VIP fishing in Cabo has never been better! Cabo is one of the world's greatest fishing destinations. Most of the average travelers who visit Cabo today are not aware of the incredible history and connection to Hollywood. Fishing has been the main reason to trek down to the Arch at Land's End and the southernmost tip of the Baja Peninsula.
Today, VIP fishing aboard a yacht including all of the luxurious amenities is both affordable and comfortable. Importantly, fishing is still the number one of the best things to do in Cabo.
Cabo is one of the few places in the world where a first-time angler might catch a massive Marlin on the first trip out! Beginning in June during a normal year, or when the water temperature has risen, blue and black marlin begin to make their presence known in a big way. The normal tackle for striped marlin is in the 30-pound class. The waters in and around Los Cabos produce marlin in record numbers. Record weight will range from a small marlin at 300 pounds up to some at 1,200 pounds!
In other words, Cabo San Lucas is considered to be "the place for deep sea sportfishing." Cabo Yacht Life offers an array of fishing yachts in Cabo. The consistent year-round black, blue, and striped marlin action has earned Cabo San Lucas the nickname of "The Marlin Capital of the World."
Cabo Fishing Overview
Some 40 years ago, actors John Wayne, Errol Flynn, Bing Crosby, and even Dwight D. Eisenhower would fish for marlin in the Cabo area. The coast had all the ingredients of a perfect celebrity hideaway. John Wayne would actually travel down the Baja Peninsula piloting his own Cessna plane. He'd land on local dirt airstrips making the rugged trek to the area.
Today, the 380 slip, ultra-luxurious Cabo San Lucas Marina is an incredible, state-of-the-art facility. However, in the 1950's, Cabo had nothing more than a tuna factory. Nearby, a small village standing between the desert and miles of white-sand beaches. Yet, the waters were always teeming with some of the best sport fish in the world.
As a result, Americans and Canadians were lured down. The first travelers would make an adventuresome journey south from La Paz's commercial airport. Later, the masses followed in greater numbers after the opening of the transpeninsular highway in 1974.
The highway allows people to cross the U.S. border from San Diego and into Tijuana then drive 1,000 miles south. The Los Cabos International Airport was expanded in 1986. The international airport provided access to the resort area with direct flights from the U.S. and Canada. As a result, the hotel, timeshare, and villa rental businesses have been booming, exponentially.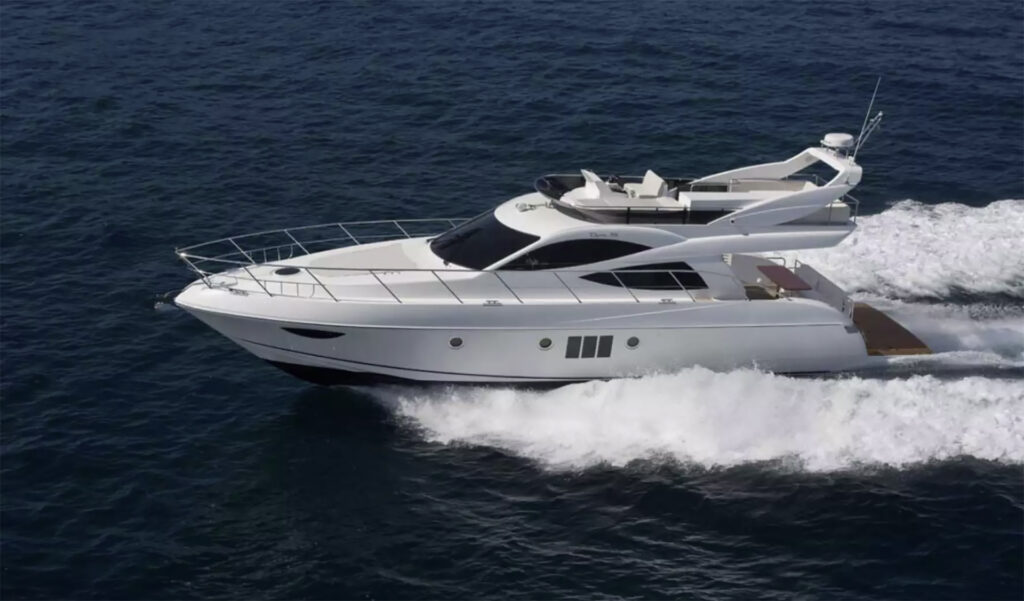 Cabo Fishing Today
Los Cabos, Mexico is one of the most sought out destinations by North Americans. However, travelers simply refer to the place as, "Cabo." The twin towns of Cabo San Lucas and San Jose del Cabo are separated by a 20-mile stretch of coastline. The population growth rate is more than fifteen percent a year. For instance, the short flight time, improved security and ease of traveling are attractive to both vacationers and also potential home buyers.
Annually, more than 3 million people passengers pass through the Los Cabos airport. Incredibly, 90 percent of travelers come from the United States and Canada. Today, many fishing anglers are looking to rent or buy their own home in the sun. The main draws are always light fishing and deep-sea fishing. If fishing and great weather 350 days per year are a passion there is no better place than being in Cabo San Lucas.
The Catch
Anglers are releasing approximately 2,000-plus striped marlin per year. As a result, Cabo San Lucas is considered to be "The Marlin Capitol of the World." Professional anglers agree that Cabo is one of the world's greatest fishing destinations.
Some species are found off the shores of Cabo year-round, including snapper and striped marlin. Blue marlin is available for most of the year, with the exception of February and March. July to December is the best time to catch yellowfin tuna, mahi-mahi, sailfish and black marlin. Wahoo season is from August through January, and yellowtail tuna will be caught in springtime. Chartered boats have the choice of a wide variety of fishing grounds, both in the Sea of Cortez and the Pacific Ocean.
Regulations
Fishing in Cabo requires a Mexican sportfishing license. Cabo Yacht Life helps guests' acquire fishing licenses prior to departure. One-day, weekly, monthly and annual passes are available, which start from 12:01 a.m. on the day of issue. Licenses are nontransferable. By law, a catch-and-release policy applies to most species of trophy fish. One marlin is allowed per boat.
Weather
Cabo enjoys sunny weather year-round because average temperatures range from the mid-60s Fahrenheit in winter to high-90s in summertime. Polarized sunglasses are essential for spotting the fish, and you should wear a hat and high-factor sunscreen. It can be cool after sundown, so bring a light jacket for evening and overnight fishing trips.
Fishing Tournaments
Most importantly, yearly migrations of striped marlin begin when waters change to 69 degrees. A consistent 79 degrees by mid-summer has made Cabo a "go to" destination for marlin anglers. Really good fishing is truly an awesome experience. The biggest fishing tournaments in the world are in Cabo San Lucas.
Home to several international fishing tournaments, including the IGFA Offshore World Championship, and billing itself as the marlin capital of the world, Cabo San Lucas on the tip of Mexico's Baja Peninsula is a popular sportfishing destination. The confluence of warm Pacific waters with the colder, nutrient-filled Sea of Cortez attracts fish to the tip of Baja.
During the first two weeks of October, Cabo is the home of the world renown $25 million dollar jackpot fishing tournament, "Bisbee's Dollar Black & Blue Marlin Tournament."
The Cabo VIP Fishing Yacht Charters
Above all, sportfishing is an activity in Cabo that attracts tourists from all over the world. We provide fishing aboard yachts with ample space, a comfortable environment, lunch, drinks, and awesome perks. A major benefit we offer with our yachts is ample space for anglers and guests.
For instance, the best fishing lies just between the Sea of Cortez and the Pacific Ocean. These two bodies of water join in a tumult of marlin and swordfish, wahoo, Dorado and yellowtail, snapper, corvina and even rooster fish. Cabo has over a 90% catch and release rate as a measure to ensure the populations remain stable. Cabo is one of the world's greatest fishing destinations today.
Fishing Chart:
Year Round: Striped Marlin, Dorado, Tuna and Shark
June to December: Black Marlin and Blue Marlin
February to June: Swordfish
April to November: Sailfish
May to December: Wahoo
You can be a part of the Cabo fishing history! If you don't include a VIP fishing activity during your trip, you simply have not experienced Cabo.
With over 30 years of experience, we know the local waters. We pamper guests with exceptional service. Please contact our Cabo Yacht Life team today to learn more about our VIP fishing packages aboard a luxury yacht.